• Glue Dispense and Cure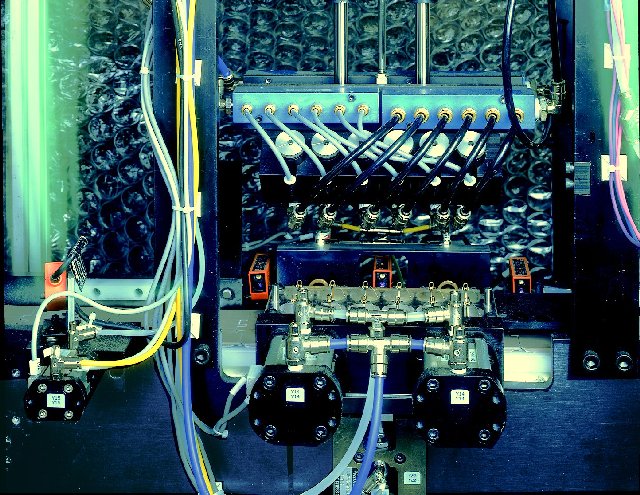 This is an automated assembly line where weed guards were UV (ultraviolet) bonded to treble hooks. The hooks and weed guards were hand assembled, placed in pallets by hand and then were automatically located under these dispense heads (six aluminum circles in the picture). A bead of UV adhesive was dispensed on either side of the hook eye to attach the weed guard. The pallet then moved by conveyor to a UV curing oven before being unloaded by the operators. A pallet of hooks was dispensed and cured every 20 seconds. This machinery replaced 5 minute epoxy hand dispensed, mixed and applied in pre-production mode.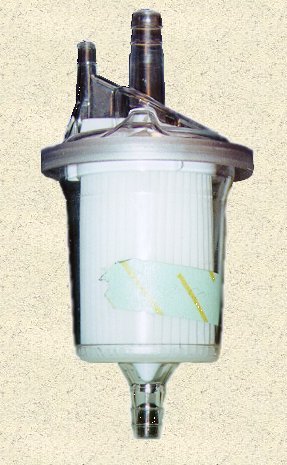 This is an arterial filter for open heart surgery. The filter media is hot melt bonded to the white Polycarbonate core then placed in the Polycarbonate reservoir. These two operations are done automatically. A bead of UV adhesive is automatically dispensed in the reservoir groove and the lid is automatically placed on the filter reservoir. This assembly then enters the UV curing oven and the assembly procedes to an automatic leak test. This equipment allowed the production line to go from three operators to one.