• Mechanical Assembly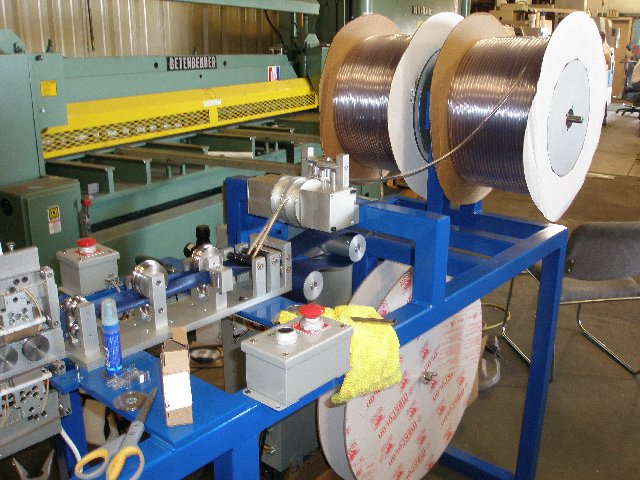 This is an automatic bonder of closed cell blue foam to two individual PVC tubes. Tubes lengths are selected on a touch screen and tubes are automatically cut to length.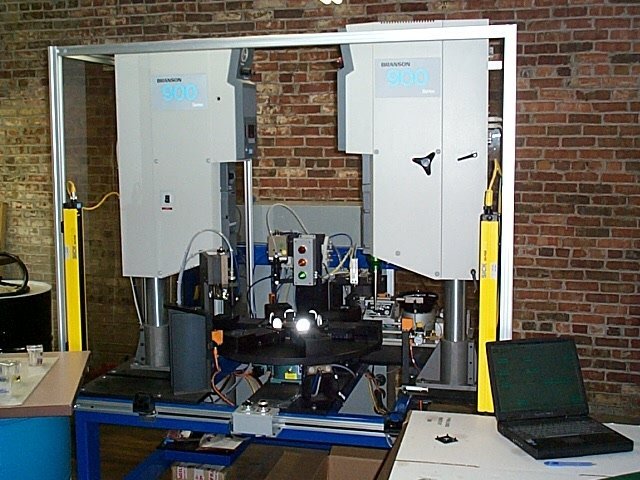 This is an automatic work cell with two ultrasonic welders, vibratory feeder bowls, metered liquid filling, rotary table motion and capping. The operator loads a reservoir and lid at the front of the rotary table and actuates two optical switches. The yellow bars on the sides are light screens to keep the operator safe during the machine operation.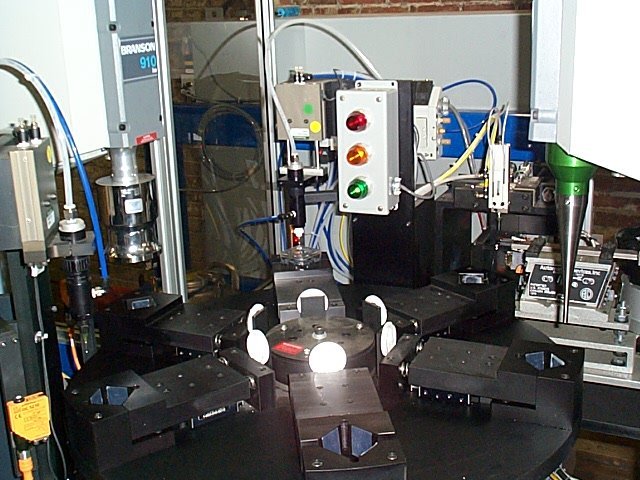 Here is a close up of the rotary table which takes the part under the pre-fill station where the reservoir is filled to the 80% level. The first welder is next and ultrasonically welds on the lid to the chamber. The next station finishes filling the chamber with mineral oil. A small plastic plug is vibratory bowl fed to a picked and place mechanism which places it on the lid. The last operation is to weld the plug into the lid to seal the assembly.